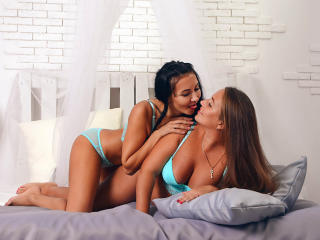 Hey there, we're NikaXRysa!
Ready to see our hot, slutty, 30 year old asses? If you like sex action then NikaXRysa are ready to play!
We're picturing our pre-sex make-out session. We're gonna tie you down and tease you with our slutty tongues until you cream in our mouths.
Look at how hot we are. We can't wait. Let's private chat.